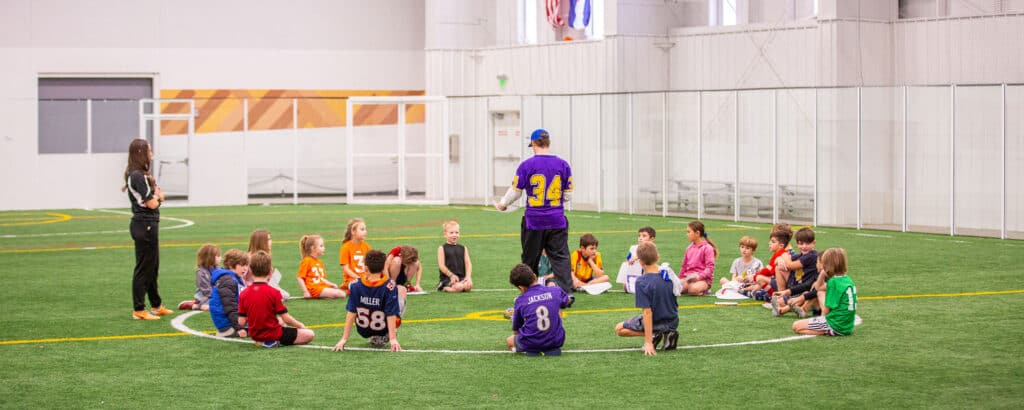 South Suburban Regional Sports Complex, Highlands Ranch
The Fundamental Sports Camp is hosted at the new (opened December 2020), state-of-the-art South Suburban Regional Sports Complex in Highlands Ranch. This $61 million facility features two indoor synthetic turf fields, two full-size basketball courts/gymnasiums, and more inside a 206,000-sq-ft building. Located just southwest of East County Line Road and South Holly Street in Littleton, the complex also features three ice rinks, pickleball courts, swimming pools, meeting rooms, restaurant/bar, and more. It is home to a variety of sports leagues, including soccer, basketball, hockey, volleyball, and lacrosse. Most of the areas also feature seating for spectators.
During our camp, Fundamental will have designated space depending on the agenda for the day, and our campers will be treated to first-class amenities and service, whether we're focusing on football, baseball/softball, basketball, or soccer on a given day.
We will have ample room/access for stretching, individual and team drills, water stations, off-field learning, and weight training.
For more on the South Suburban regional sports complex, visit ssprd.org.