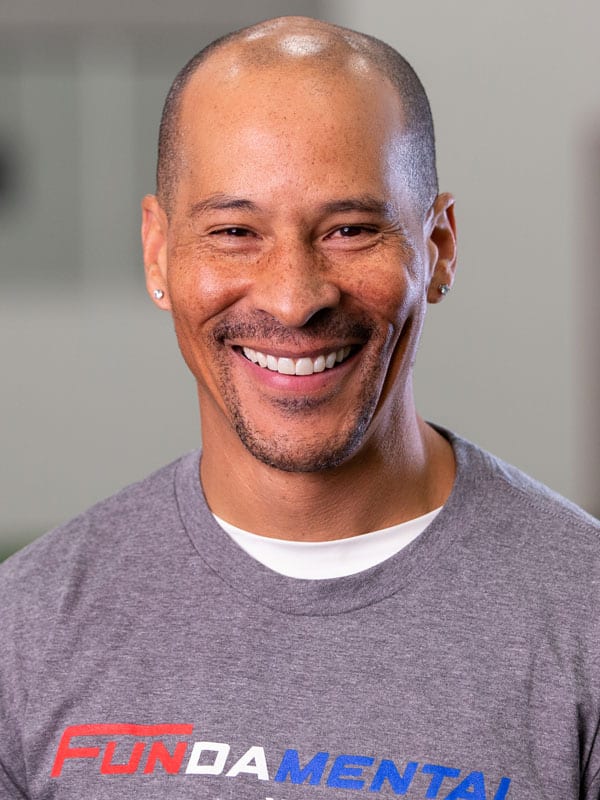 Seneca Holmes
Seneca Holmes is a graduate of Cherry Creek High School. He was a member of the 1994 5A State Championship Football Team at Creek. He also competed in Track and Field while at Cherry Creek. Seneca began his college football career at Fort Lewis College in Durango, Colorado. There he was named to the RMAC All-Conference team in 1996 as a Wide Receiver and Kick Returner. He was also a regional finalist that year for the Harlon Hill Award (Division 2 Heisman Trophy), which is awarded to the Most Valuable Player in Division 2 Football. Seneca transferred to Northwest Missouri State University in 1997, and was a member of the Division 2 National Championship Football teams in 1998 and 1999. Seneca graduated from Northwest Missouri State University in the Spring of 2000. He spent the 2002 season playing in the Canadian Football League for the B.C. Lions (Vancouver). Seneca finished his career playing for the San Diego Riptide in the Arena Football League in 2004.

Once Seneca's football career ended, he quickly switched gears and got into teaching and coaching. Seneca coached the varsity wide receivers at Cherry Creek High School from 2004 to 2006. He also coached Track and Field at Grandview High School (2004 – 2005), and Cherry Creek High School (2005 – 2007). Seneca earned his teaching certificate in K-12 Physical Education from Metro State University in 2005. He began his teaching career at High Plains Elementary, where he was the P.E. teacher from 2005-2006. He then moved over to Smoky Hill High School. There he taught Physical Education, and was the Head Track Coach and Varsity Football Offensive Coordinator from 2006 – 2013. Seneca is currently teaching Physical Education and Health at Cherokee Trail High School, where he has been since 2013. During his time at CT, he has coached both football and track. He was the varsity running backs coach for football from 2013 – 2017. He was also the sprinters coach for the Boys and Girls Track teams from 2013 – 2021.

Seneca now devotes most of his time to his wife and 3 sons. His wife is a Kindergarten teacher at Indian Ridge Elementary, and his sons all attend school in the Cherry Creek School District. Seneca has over 20 years of experience working with kids and young adults through teaching, coaching, and various camps. He loves the challenge of taking a kid who doesn't have a lot of experience with sports, and teaching them the basic fundamentals they need to be successful. Most importantly, Seneca knows the value of kids being exposed to a variety of different sports at an early age, and learning lifelong skills that they can apply to their sports, future job, school, and relationships. He believes all of this can be done, while still having fun and being challenged.